FOX GALLERY NYC is a permanent installation of mid-career artists' work that examines profoundly, as well as whimsically, the human condition, our socio-political relationship to the current world and our internal musings, articulated through visually and physically arresting artistic interpretations.  Since 2009 our exhibitions have  included both established and emerging artists who, through their ongoing discoveries, expand the boundaries of tradition-based materials and methodologies in the making and the meaning of art.
Annette Benda Fox
T: 646.726.4008
Inquiries: info@foxgallerynyc.com
Hours by appointment only
.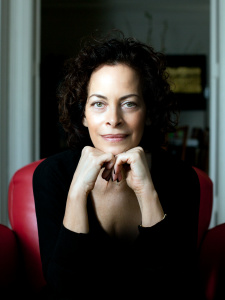 Annette Benda Fox
Salon Director Annette Benda Fox has worked in the art world for 40 years.  She graduated Phi Beta Kappa from Queens College CUNY with a BA in Art History. During her Master Degree Studies at the Institute of Fine Arts, NYU, she began a 7 year career with Sotheby's in London and NY, becoming VP in charge of African and Oceanic Art, followed by Mixed Consignments.  In 1986-1988 she established and ran the Tribal Arts Department for Phillips Auction House, NYC. For 24 years (1983-2007) she was the independent art consultant/asset manager to J. Walter Thompson (JWT), overseeing an 8,000 piece collection ranging from period Americana and English furniture to Modern and Contemporary Art. This included inventory control, cataloguing, curation and sales. In addition, she created an in-house online  300+ item catalog of the most important artwork in the collection, an in-house exhibition schedule for artists who were  JWT employees and a weekly NYC arts exhibition calendar.
In addition, Annette Benda Fox is an agent for collectors who decide to sell high end Fine Art, Furniture and Decorative Art through auction.  Her experience as Consignment Services specialist  for Sotheby's affords her access to senior executives across the auction industry who historically offer her very favorable selling terms.  She then administers the entire sales process, from delivery to cash disbursement.